Kentucky's longest-serving rabbi honored after announcing 42-year retirement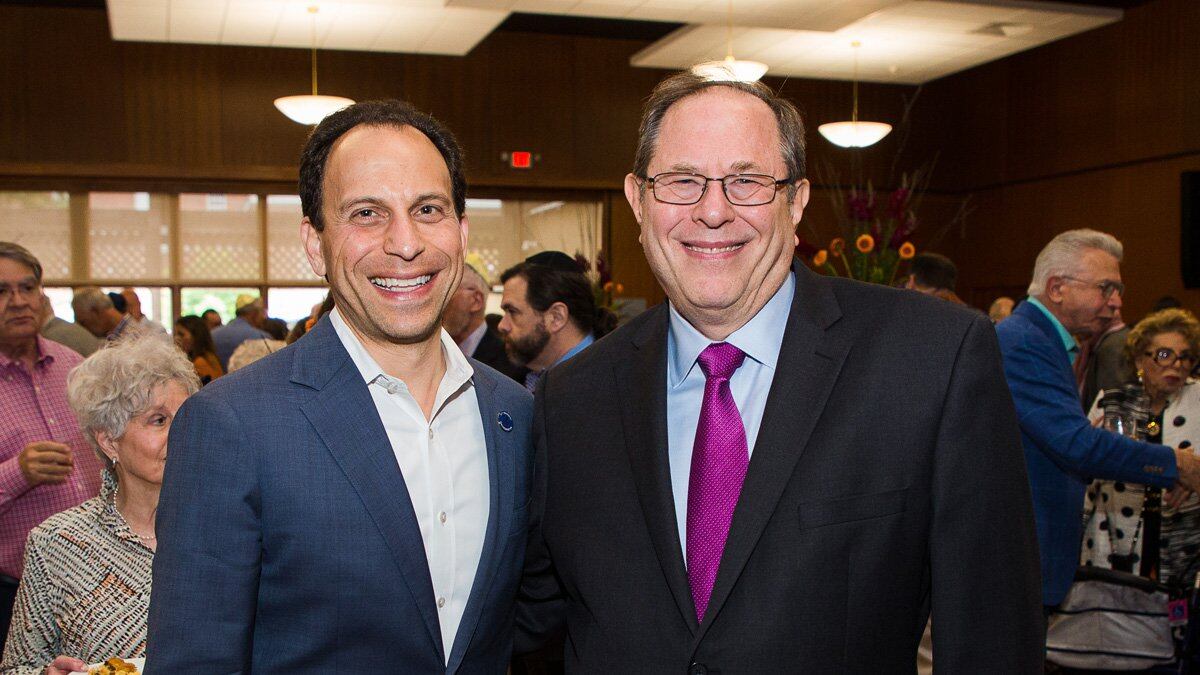 Published: May. 29, 2023 at 6:34 PM EDT
LOUISVILLE, Ky. (WAVE) - Kentucky's longest-serving rabbi was honored on Sunday after announcing his retirement.
Robert Slosberg has served 42 years at Congregation Adath Jeshurun since his ordination in 1981.
He was the third rabbi at Adath Jeshurun since 1917, preceded by Rabbi Jacob J. Gittleman (1917-1965) and Rabbi Simcha Kling (1965-1988), according to a release.
Mayor Craig Greenberg congratulated him, recognizing his community involvement.
"The work you have done for this entire city is unmatched," Greenberg said.
During his tenure, Slosberg guided the congregation through an expansion of programming, including the award-winning Louisville Melton School of Adult Jewish Learning, the release said. He also helped raise over $5,000,000 to renovate the synagogue.
Slosberg has held several national leadership positions for the entire city and advocated for affordable housing, criminal justice reform and justice for all, the release said.
Former classmate, long time friend and guest speaker rabbi Elliot Gertel of Chicago, praised Slosberg and his wife to make the Congregation Adath Jeshurun a "beacon and model for other synagogues around the country".
Nearly 400 people from across the city came to honor Slosberg.
He will be retiring June 30, 2023, to become Rabbi Emeritus at the synagogue.
Copyright 2023 WAVE. All rights reserved.