The Big Table brings people together with food and fellowship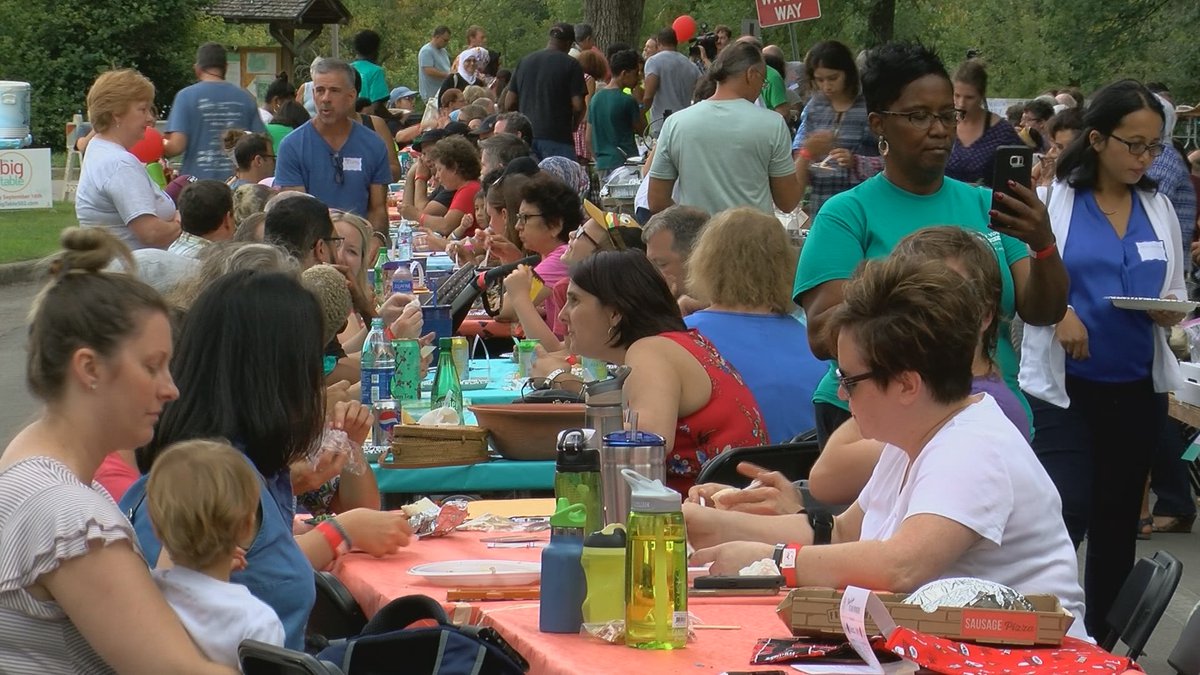 Updated: Sep. 14, 2019 at 3:53 PM EDT
LOUISVILLE, Ky. (WAVE) - Thousands are expected to pack Iroquois Park for a massive potluck dinner that plans to bring the community together.
On Sunday at 5:00 p.m., Iroquois Park is hosting The Big Table event. It's one of the world's largest potluck events. At the potluck, people will be organized into tables of eight, some of whom will be unfamiliar. Table Hosts will help facilitate conversation among the group. Guests will bring a dish to share among the group.
People can share stories about their lives and the food they bring. The only goal will be to engage with each other, leaving as friends rather than strangers.
The Big Table is supported by the Global Human Project and the Louisville Metro Office for Globalization.
Last year, more than 1,500 people participated in the event, and organizers this year will be setting up for 2,000 attendees.
For more information click here: http://www.globalhumanproject.net/
Copyright 2019 WAVE 3 News. All rights reserved.